LANGKAWI AIRPORT (LGK) INFORMATION
Origin
Airline
Flight no.
Scheduled
Est./Actual
Status
No flight arrivals were found at Langkawi Airport.
Destination
Airline
Flight no.
Scheduled
Est./Actual
Status
No flight departures were found at Langkawi Airport.
Car Hire at Langkawi Airport
UNBEATABLE VALUE CAR RENTAL
Free Amendments | Free Cancellations | No Card Fees




Langkawi Airport - All Information on Langkawi Airport (LGK) Langkawi Airport
Padang Mat Sirat Pulau Langkawi, 07100 Langkawi, Kedah, Malaysia
phone +60 4-955 1311
phone+60 4-955 1311 (Lost + Found)
emailmhlbag@mas.com.my
call_end+60 (3) 8776 4229 (fax)
Facts and History about Langkawi Airport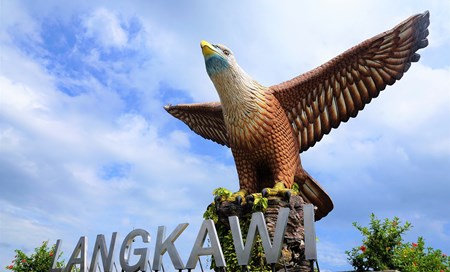 Langkawi International Airport is a government-owned airport that serves the island of Langkawi in the state of Kedah in Malaysia. Langkawi International Airport is the only airport on the island, and therefore handles all the international and domestic flights to Langkawi.
The airport is located within Padang Matsirat, which is about 15 minutes away from the popular Pantai Cenang and Pantai Tengah stretch. Furthermore, Langkawi International Airport is situated about a 25 minutes' drive from the capital town of Kuah.
The official address of Langkawi Airport is Langkawi International Airport, Padang Mat Sirat Pulau Langkawi, 07100 Langkawi, Kedah, Malaysia. You can call the airport for any customer information at the telephone number: +60 4 955 1311.
Langkawi International Airport carries the international airport code of LGK (IATA), WMKL (ICAO) and LGK (FAA LID). The airport sits in a slightly elevated location about 24 ft./7 meters above sea level at 06°20′00″ N and 099°44′00″ E.
The airport on the island of Langkawi served 2,735,703 passengers in 2018 and had 37,528 aircraft movement. The passenger number is slightly down compared to 2017 where 2,767,707 passengers were assisted by the Langkawi International Airport.
Langkawi International Airport is providing nonstop flights to cities in Malaysia and other Asian destinations. There are both charter flights and scheduled flight routes throughout the year provided by several aircraft companies. The airport also serves seasonal flights to a few European cities including Birmingham, London, and Manchester.
Some of the carriers at Langkawi International Airport include Air Asia, Berjaya Air, China Southern Airlines, Firefly, Malaysia Airlines, Malindo Air, Qatar Airways, Scoot, and TUI Airways. The different aircraft provide flights to and from various airports, mainly in Asia. Some of them are Johor Bahru, Kuala Lumpur–International, Penang Airport, Singapore Airport, Kuala Lumpur-Subang, Guangzhou Airport, Kunming Airport, Melaka Airport, and Phuket Airport.
Langkawi International Airport operates just one runway, which is Runway 03/21. This is approximately 12,500 ft. / 3,810 meters long and made of asphalt. A major expansion and renovation were completed in 2018 at Langkawi International Airport (LGK). Today the airport can handle 4 million passengers annually compared to 1.5 million previously. Moreover, the floor area of the terminal building has been increased from 15,000 sq. meters to 23,000 sq. meters. Moreover, the parking area has been increased, the washrooms have been renovated and the number of boarding gates has been increased from five to eight.
There is only one terminal at Langkawi Airport and eight gates. The terminal is on one level and is divided into an arrivals area and departure area.

Langkawi International Airport Ground Transportation
The Langkawi International Airport is accessible from Jalan Lapangan Terbang road (route 105).
Transfers to and from Langkawi Airport
All passengers going to and from Langkawi Airport can enjoy simple and comfortable transfer options. However, travelers will only find a few transportation opportunities, including:
Public Transportation: There are no scheduled bus or train services on Langkawi, including to and from the airport.
Taxis: You can find taxis outside the passenger terminal at Langkawi Airport. Travelers can get to the capital town of Kuah in about 25 minutes.
Airport Shuttles: Passengers will find various hotels and resorts, which offer a shuttle bus service at your disposal to get you to and from the airport.
Car Rental Companies: All passengers can book a rental vehicle through one of the operating car rental companies at Langkawi Airport.
Practical Information about Langkawi International Airport
WiFi connection:
All travelers can enjoy free WiFi connection at Langkawi Airport in the terminal area including both sides of security. There will also be WiFi connections throughout the remaining areas of the airport terminal building.
To get online, simply choose the WiFi connection named: FreeWiFi@Langkawi Int'l Airport. Then launch a web browser on your device where you will visit the welcome page. Please follow the instruction on the screen and you will be all ready to surf around the internet.
If you encounter any problems connecting or have any other questions about the network, please contact any of the airport staff at the Information Counters at the airport.
Smoking:
Smoking is only allowed in designated areas outside the terminal at Langkawi Airport.
There are no smoking areas inside the terminal.
Duty-Free shops:
At Langkawi Airport, you will find duty-free shops in the main terminal area. Here you can purchase everything from cosmetics, sweets, skin-care products, and fragrances, to alcohol and tobacco. You will find products from many popular brands from around the world.
However, it is worth mentioning that the entire island is a duty-free zone so you can buy your duty-free items wherever and whenever during your stay in Langkawi, Malaysia.
Lost and Found:
All travelers that have lost an item within the public areas or ground transportation areas at Langkawi Airport can report it to the lost and found department. All items that are found and stored in the department will be held for 30 days.
Please check with the airport staff for any misplaced items at the airport. You can also call the airport at telephone number: +60 4 955 1311.
If you need to report any lost items from an airplane, please contact that specific airline.
Langkawi International Airport's website
Looking for more information about Langkawi Airport? You can always visit Langkawi International Airport's official website here: http://www.klia.com.my/langkawi
Furthermore, if you have any questions or would like to get in contact with a member of the staff, you can contact the airport at telephone number: +60 4 955 1311.
Local Information
In Malaysia, the main electricity supply is at 240 volts (50 Hz). Plug type G is used, which is a 13-amp plug that has three rectangular prongs that form an isosceles triangle (same plug type as the United Kingdom).
What side of the road for driving?
In Malaysia, you have to drive on the left side of the road.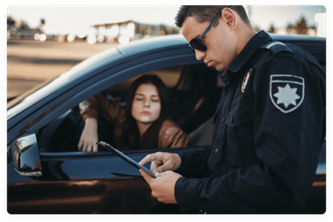 Get Your International Driver's Permit in 2 hours
An IDP is a requirement to drive or rent a car in many foreign countries. It is also a United Nations regulated travel document for your safety and ease of travel. Avoid additional stress whilst on your travels...
ORDER NOW
Services at Langkawi Airport
Useful Information about Langkawi Airport